11.12.19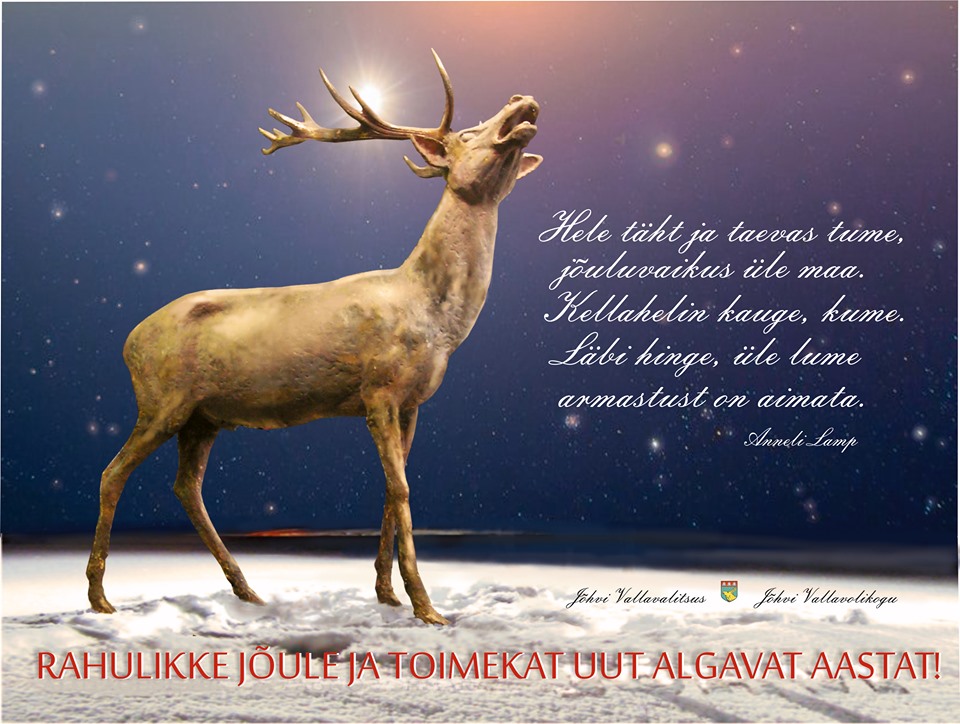 Event program
In Johvi Concert Hall
December 7 at 15.00 - concert for the 55th anniversary of the ensemble GEVI "Patterns and colors of time"
December 15 in the Tammiku People's House at 12.00 - celebration of III Advent. Event "Waiting for Christmas." Local and guest artists at the dance floor are musician Rehi and Kalm Trio. Admission is 5 euros.
December 18 at 18.00 - Center for Culture and Interests -
Christmas concert
December 21 - 24 -
in the central square
- Christmas fair . On sale goodies with farms and needlework. An interesting cultural program, meetings with Santa Claus and so on.
The fair is open: December 21 from 12:00 to 19:00, December 22-23 from 10:00 to 19:00, December 24 from 10:00 to 14:00.
December 22 at 11.00 - concert of IV Advent. Young singers of the Jõhvi Center for Culture and Interests perform
December 24 in the central square - proclamation of the Christmas world by order from the 17th century of the Swedish Queen Christina and honoring the winners of the contest "The Most Beautiful Christmas House"
December 29 -
Johvi Concert Hall
at 19.00 - Ball of the outgoing year. Glittering and glamor, music and dancing, wonderful meetings and the best moments of the outgoing year. Ticket 30 euros (for two). For sale in Concert Hall and Piletimaailm.
December 31 from 22.30 to 2.00 - we celebrate the New Year togetherin the central square! Compakt ensemble, mega-fireworks and sparkling disco rhythms!
Ambassador of Poland visited Johvi
The Ambassador of Poland to Estonia Grzegosz Kozlowski arrived in Johvi on October 23. Ambassador met with the Chairman of the Jõhvi Assembly Eduard East, Elder Johvi Max Kaur and Vice Elder Natalia Abel.
The parties discussed the possibilities of cooperation in the field of culture, friendly cities and energy.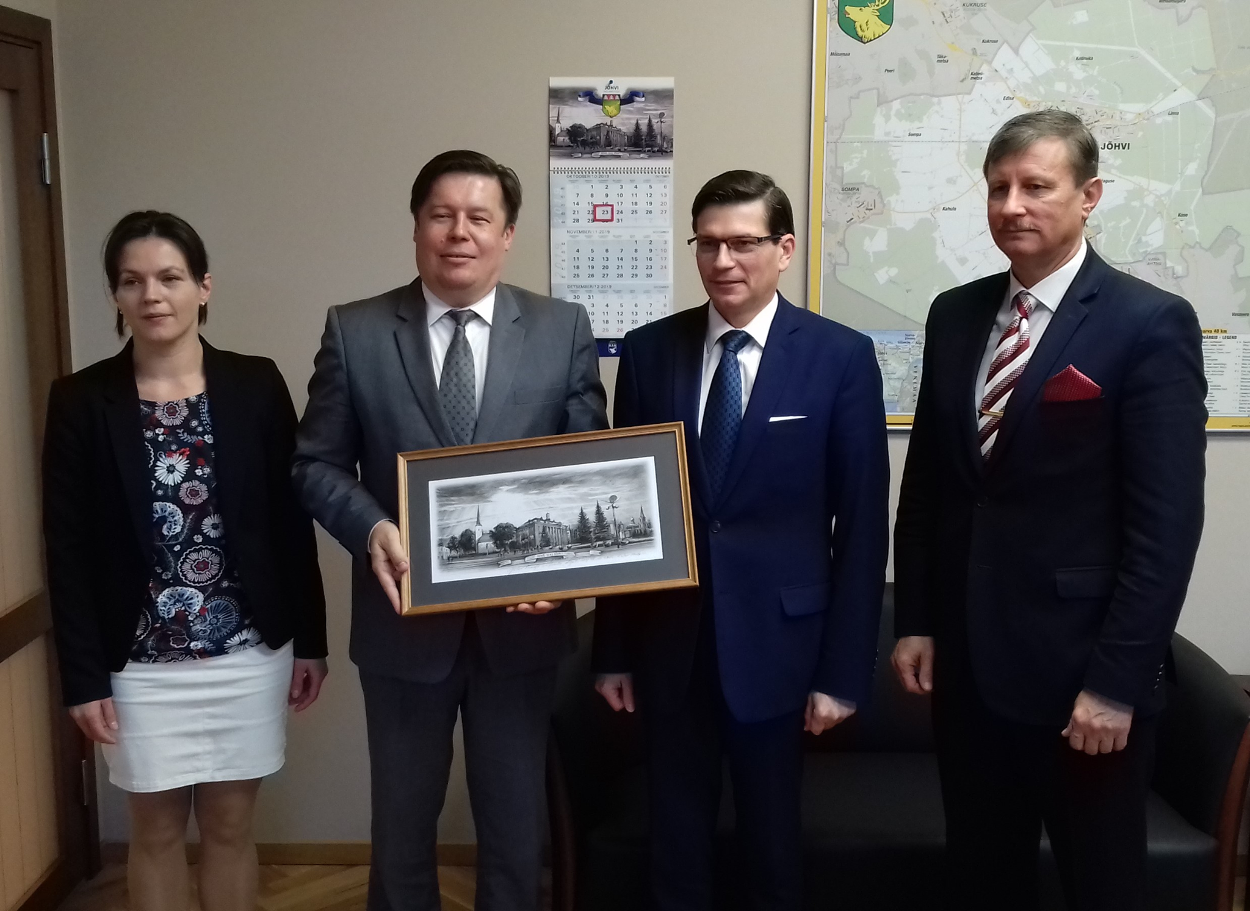 Minister of the Interior visited Jõhvi
On October 1 the Minister of the Interior, Mart Helme, met in Jõhvi with police officers, rescuers and local authorities.
Chargé d'Affaires of the US Embassy in Estonia, Brian Roraff, visited Johvi on September 23.
Mr. Roraff attended the concert of the American folk-rock band "Our Band" held within the walls of the Jõhvi Town Hall, and also met with Elder Johvi Max Kaur, Chairman of the Volost Assembly Eduard East and Vice Elder Natalya Abel.