23.10.19
Ambassador of Poland visited Johvi
The Ambassador of Poland to Estonia Grzegosz Kozlowski arrived in Johvi on October 23. Ambassador met with the Chairman of the Jõhvi Assembly Eduard East, Elder Johvi Max Kaur and Vice Elder Natalia Abel.
The parties discussed the possibilities of cooperation in the field of culture, friendly cities and energy.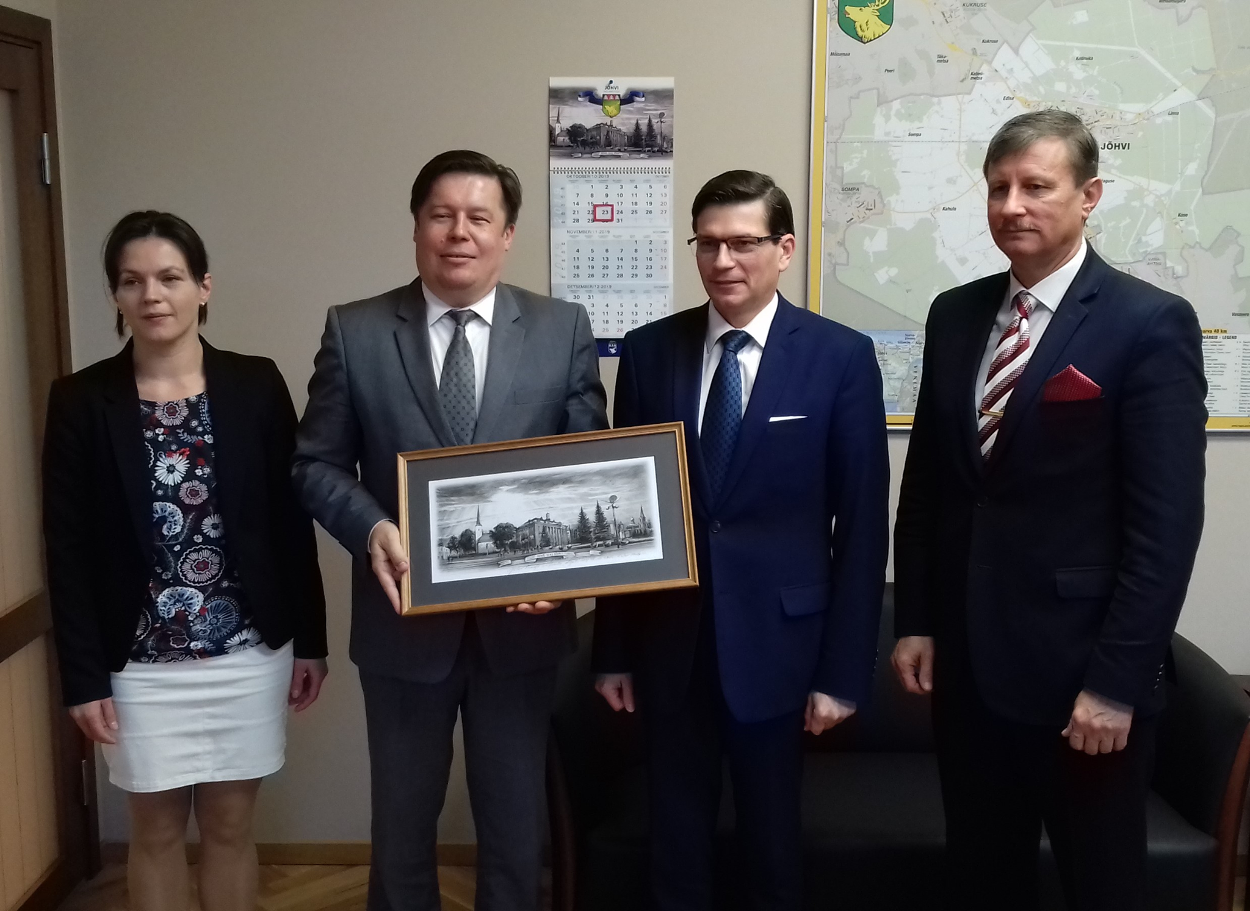 Minister of the Interior visited Jõhvi
On October 1 the Minister of the Interior, Mart Helme, met in Jõhvi with police officers, rescuers and local authorities.
Chargé d'Affaires of the US Embassy in Estonia, Brian Roraff, visited Johvi on September 23.
Mr. Roraff attended the concert of the American folk-rock band "Our Band" held within the walls of the Jõhvi Town Hall, and also met with Elder Johvi Max Kaur, Chairman of the Volost Assembly Eduard East and Vice Elder Natalya Abel.