5.07.2019
Estonian Song Celebration timeline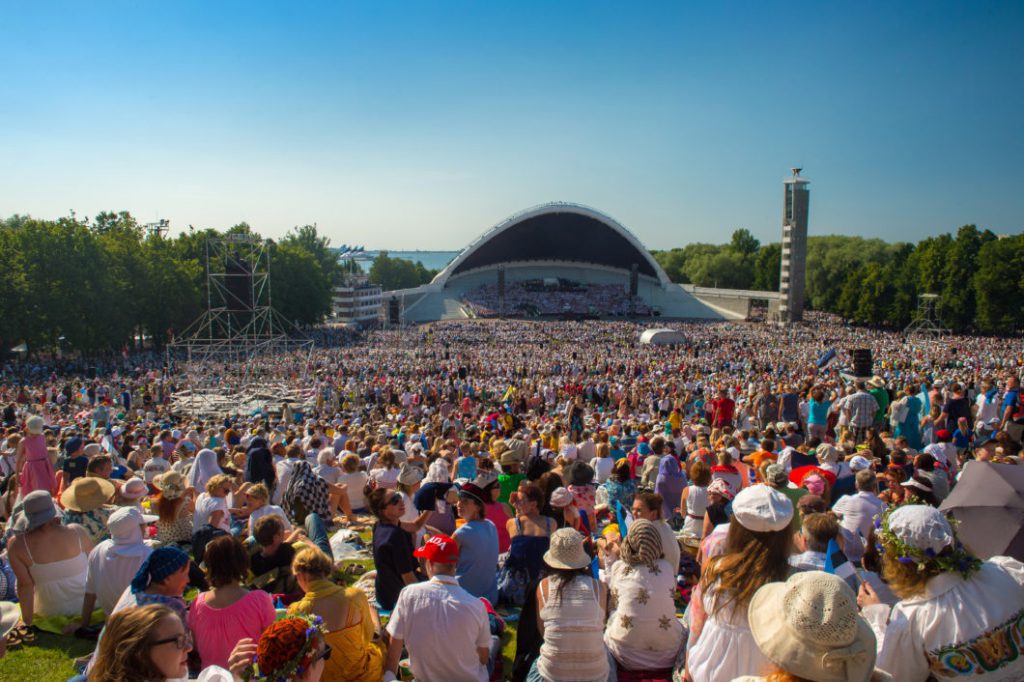 The Estonian Song Celebration (Laulupidu) is a unique event, which every five years brings together a huge choir of 25,000 people for a weekend in July. More than 100,000 spectators enjoy the concerts and sing along to the most popular songs.
The festivals have become the main anchor of Estonian identity. Twice the song celebrations have led to Estonia's independence.
Minister of Culture visited Jõhvi
On June 25, representatives of the
authority of
Jõhvi discussed with the Minister of Culture Tõnis Lukas the prospects for building a new central library and the possibilities for renovating the building of the Jõhvi railway station with a hall where the museum is planned, in addition, informed about the future stadium
construction
and about the football center.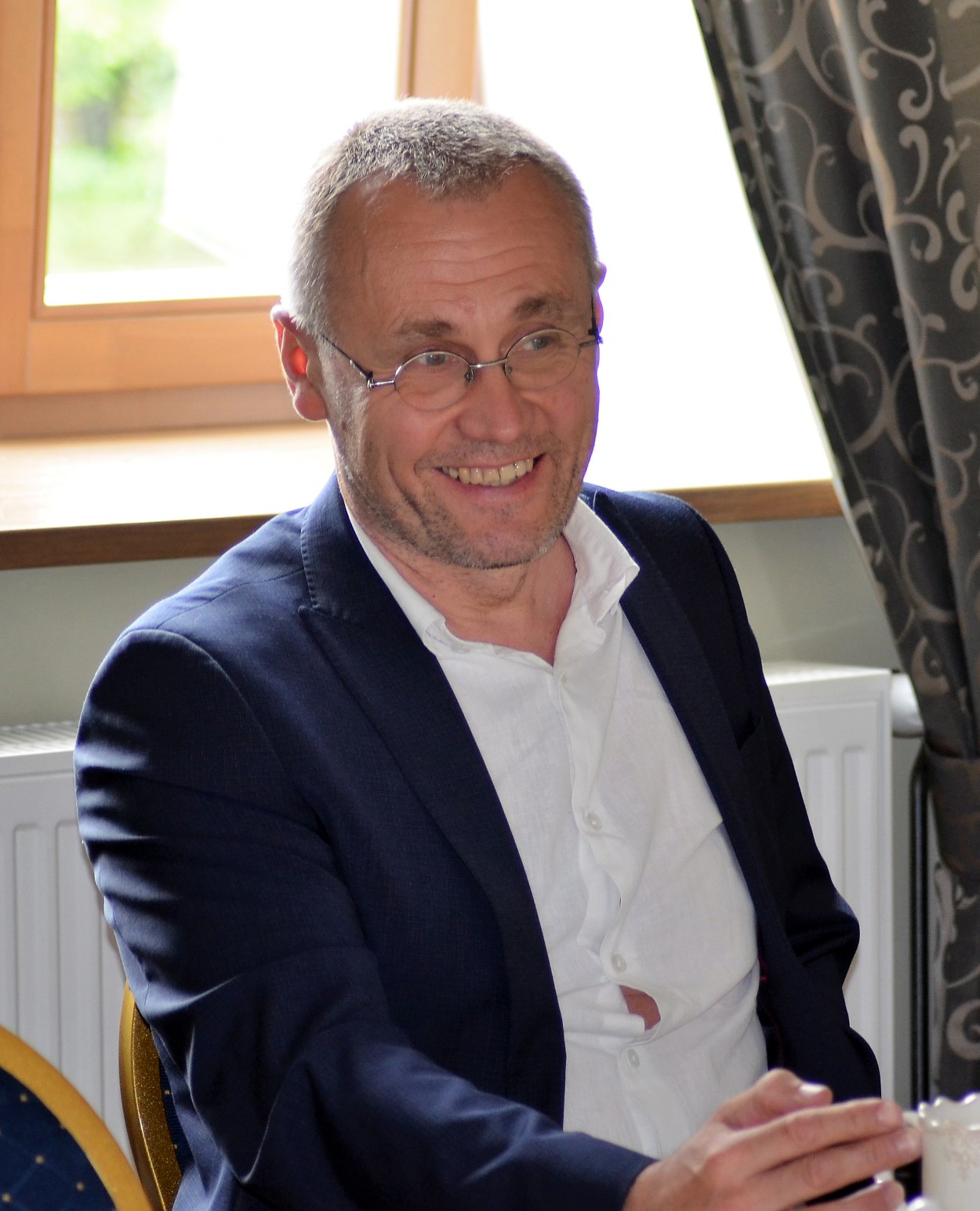 We celebrate Victory Day in Jõhvi!
The winner of the architectural competition of the Jõhvi primary school was found out
The architectural competition of the Jõhvi primary school, announced in January of this year by the Jõhvi County Municipality and the Estonian Union of Architects, was won by the architectural bureau Kauss Arhitektuur OÜ.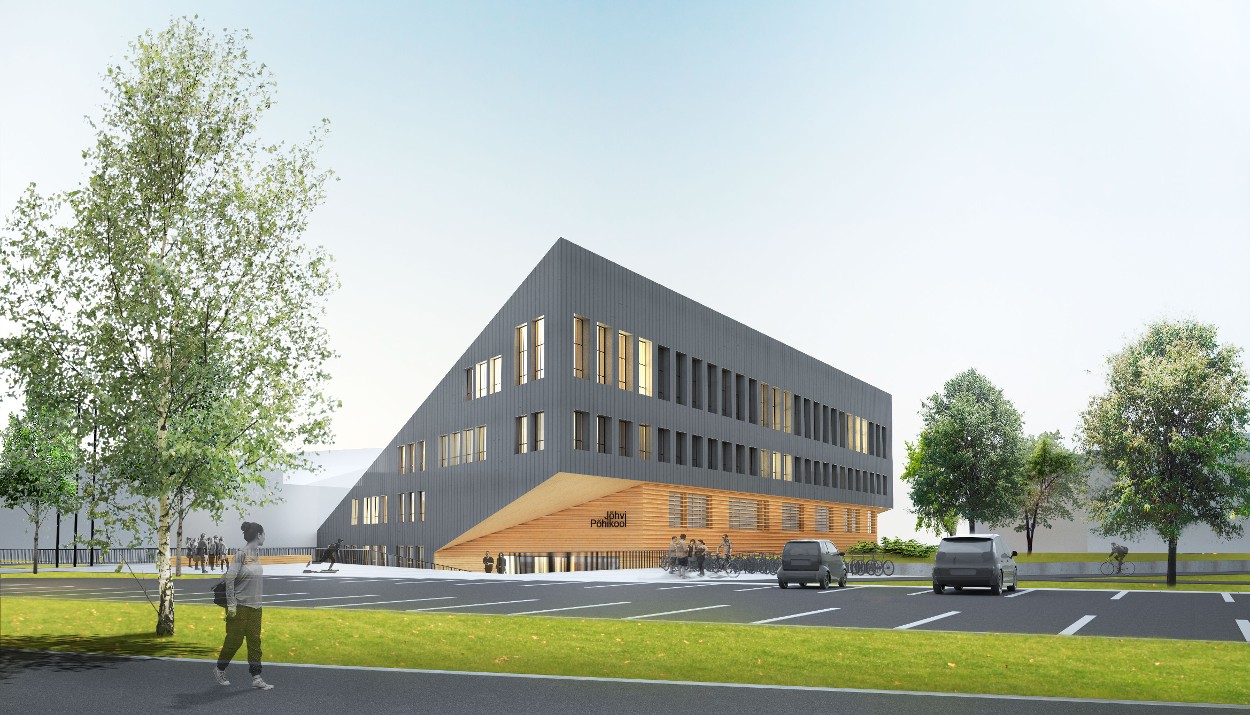 Grand opening of Pargi Road
Substantial completion of Pargi Road was achieved in May 2019 and the opening ceremony was held
on 11 June 2019.
18 May -Jõhvi Day!!!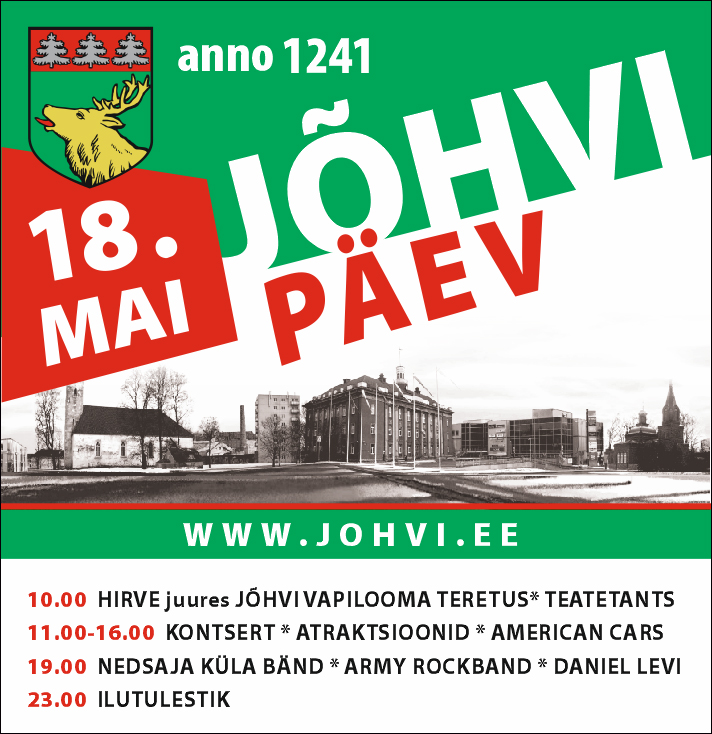 12.04.19
Max Kaur was elected for Mayor of Jõhvi
Max Kaur, the former Mayor of Mustvee and current vice - mayor of Jõhvi, was elected for Mayor of Jõhvi by the Council of Jõhvi Municipality during the sitting on the 11th of April, 2019.
"Today we speak about the future of Jõhvi. We will continue building Jõhvi. Jõhvi need complete the existing large-scale projects, such as the new building for the basic school that should be finished by the end of 2021 in cooperation with the Union of Estonian Architects. I believe that the end result is the most modern and architecturally accomplished school house in Estonia. In the coming years, we will build a sizeable track and field stadium, a stadium for the basic school and the Jõhvi city park. Moreover, we aim to further develop the idea of a Jõhvi Football Centre in cooperation with the Estonian Football Association, and to renovate the building of Jõhvi railway station.
Jõhvi is not only the centre of Ida-Viru county, but also one of the four regional centres in the Estonia. Jõhvi is an important role model for Ida-Viru county as well as the whole Estonia," found Max Kaur, the Mayor of Jõhvi.
Max Kaur has previously held the position of an Adviser to the Mayor of Tallinn, he was a member of Tallinn City Council. He has also been an vice - mayor of Maardu and spent five years working as the Mayor of Mustvee.
12.04.19
Jõhvi Parish Government

Address: 2 Kooli St, 41595 Jõhvi, Ida-Viru County

Phone number: +372 336 3741

e-mail: johvi@johvi.ee

Registration code: 75033483

Swedbank EE722200221010951025 (the State fee)

Danske bank EE803300334271920009

SEB bank EE941010552004541003
Telephone +372 336 3740
e-mail martin.reponski@johvi.ee
Aleksei Naumkin: Deputy Governer of Culture, Sports and Yourth, Social Welfare Affairs
Telephone: +372 336 3755
e-mail: aleksei.naumkin@johvi.ee
Viktoria Tsventarnaja: Deputy Governer of Economic Affairs
Telephone: +372 336 3742
Mobile: +372 5381 4520
e-mail: viktoria.tsventarnaja@johvi.ee
Council members are at the service:
Mon 15:00-16:30
Thur 9:00 – 10:00 and 14:00 – 17:30